Why Choose Jeff Lee?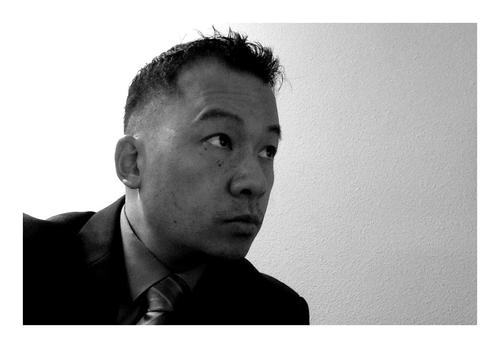 My sales career started at the age of 12 working at a chicken market in downtown Stockton that my grandfather started in 1938. It was here that I learned two critical components in providing VALUE to clients…Communication and Product Knowledge. First day, little chinese lady comes in and says "Hey gai doy! mbond gai yick, mbond gai bay!!". It was at that moment I realized…I didn't know the product and I didn't speak Chinese so my response was simple.."I DON'T KNOW". Needless to say that encounter didn't go so well. Subsequently I taught myself how to speak chicken in five languages, not because it was what the client wanted…It was what the client needed.
I don't envy a real estate professional in today's marketplace …Think about it for a moment. Your clients' general expecatation, because you are a Real Estate Professional, is that you know everything about Real Estate. That's a pretty tall (no pun intended) order because there is a lot of information you NEED to know… In order to help your clients make the right decisions you need to know from Assembly Bill 2065 all the way to Withholding Law. That is where I come in. Over the course of my 20 year career I have committed to learning the business. I have been published four times in regional real estate publications, I have been invited to speak to the UOP Real Estate Law Class for the past eight years, and I have trained and HELPed many agents that have gone on to represent the top 6% in the nation. Bottom Line…I keep track of the things that can affect YOUR business.
Looking forward to creating OPPORTUNITIES for BOTH of us...
Jeff
VP San Joaquin/Stanislaus/Tuolumne Sales Manager
Top 5% Nationwide / President's Club Hall of Fame / Million Dollar Club / 1997 Circle of Excellence / 2000 Sales Rep of the Year / 2001-2006 Sales Award / 2004 Employee of the Year / Guest Speaker-UOP Real Estate Law / FACS (Foreclosure Alternative Consultant) Title and Escrow Expert / PSC (Preforeclosure Specialist Certification) / CVAR Newsline/Broker Agent Magazine Published
TESTIMONIALS
"I was asked to give some names of people in Div 2 that are great with ChicagoAgent. He wants them to speak to Div. 2 at the Sales Rally coming up.
I told him there's Jeff and then everyone else." - Jeremy Davis PALMAgent Director of Corporate Relations
Thank YOU for the opportunity to meet with you this morning and for sharing with me your program and new ideas!!!!
Your presentation was excellent. I loved the visuals! I know you wanted to be able to hook up to a monitor but, for me, to actually see you swipe through your iPad was more effective. (is)
Thanks Jeff! I'm digging ur Jeff Lee level of service!!! Ur a rockstar! ;) You are the bestest of the bestest! The whole enchilada! The cherry on top of my sundae!!! Shall I keep going??? (an)
Your number "HELP" is no joke! (dl)
Jeff Lee by far is one of the most intelligent, professional and successful individuals I have met. Any time I have ever had any Title Insurance related questions he not only has the answer but is able to explain it and help with the solution. His sense of humor and knowledge paired together leave a lasting impression and he is truly a book of information that can assist you and your clients in all Title related situations. - James Callejas IPX1031 Certified Exchange Specialist
What planet are you guys from again?...I remember now.....Planet AWESOME. (jl)
As a new agent to the real estate business, your knowledge of the field, professionalism, and expertise has helped me to better understand the field. I expecially love the technology (Chicago Title app) you have provided to myself and other agents in (the) office.
We, value and appreciate your service.
Remember, you, we, I make the difference in our clients lives! (rs)
Wow! Daylight savings (sunday) doesn't stop you from helping! Thanks for your input this evening on my deal.
915-HELP can do ANYTHING! You're like the OnStar of title!! (cm)
It was a pleasure talking with you today. You are hilarious. You have a great way of inspiring the "old" agent in me.
You have been an extremely valuable resource and friend over the years and I have always appreciated your willingness to go the extra mile…and then go another mile after that. You are the consummate customer service guy and I know you will continue to be wildly successful in business and in life! (rm)
Wow! Daylight savings doesn't stop you from helping! Thanks for your input this evening on my deal. Muchas gracias PAPUCHO!!! (me)
Always a "doll!"
Thanks for taking the time to explain..
w/ my sincerest gratitude.
:)) (ge)
Jeff, I really appreciate all the help that you have given me personally as well as through the trainings of our agents. You are professional and highly knowledgeable. I have always been able to count on you. Your work ethic goes way beyond what's expected. You are the best!!
What can I say...Jeff Lee ;-) YOU ROCK! Thanks for schooling us today on how to use your amazing new and improved app AND giving us all the secret squirrel tips and tricks on how to use it most effectively. (po)
Thank you for all that you do for us agents. Your work ethic in going above and beyond what is expected of you, has helped me so many times, especially in the "not so easy" times of real estate. Proud of you!!! Time for a treat... chicken feet?!? (ts)
Thank you for all your help today. You're truly the best and quickest. This is why I send my escrows to Chicago :) (cp)
Thank you, Jeff! Your new motto: "I have come to save the day...." (I think Superman said this) (: (dl)
The BEST in the business (cj)
our industry is lucky to have someone such as your self with all your expertise!! I used the new program tonight... It was a hit!!! I will be calling you again... Thanks for EVERYTHING!!! (kn)
Jeff, thanks for your time this morning. I love your energy, knowledge and passion. I'm excited to try some of the ideas you gave me. The App is an amazing tool. I've been playing with many scenarios, generating costs for buyers and sellers, monthly payments, taxes and rent vs. own cost comparisons. Looking forward to more "real" scenarios. Thanks again! (jf)
Your knowledge never ceases to amaze me and thanks for the time yesterday I learned more with you in an hour than a half day at our last sales conference!! (th)
My wife speaks highly of you, and I hope we can have a chat soon. When we have a choice, we use Chicago Title. When we don't have a choice, we remember why we use Chicago Title (lt)
Superman,
Needless to say, many of us in the real estate business owe you a lot. Whenever I have the opportunity, I certainly would like to send you escrows for your superb service. You are really a tremendous asset to your company. (sw)

On behalf of the Eberhardt School of Business and the University of the Pacific, I would like to thank you for taking the time to meet with my real estate law class. Your comments were right on point and added to my students' understanding of the world of real estate in general and the role of title insurance and escrow services in particular. The "real world" experience of professionals is an extremely important part of the learning experience for my students. In addition, the commitment of time by members of the professional community to our students is an extraordinarily valuable part of the course of study at the Eberhardt School of Business. We are thankful to have many members of the community, including yourself, committed to the furtherance of our educational goals.
Again, thank you for your commitment to the educational process at the Eberhardt School of Business. Best wishes for your continued success.
You are the man and 100% of the time if you don't have an answer you find one. (rg)


Jeff- You are the most dependable rep in the business. Thank you for all your help


Winning these awards at our annual Northern California Realty Executives Convention in January 2005 really caught me off guard. Yet, looking back, winning these awards made sense simply because of the support I've received from a few people who have always been there for me. I am always thankful to God for having Jeff Lee as one of my team members - I owe a lot of my success to you! Thank you for everything! (ts)
Because of your help even on days that you were off it made it possible for my buyer to beat the deadline for closing the transaction so he would not lose the house of his dreams. On another occasion you were even willing to drive to Bakersfield to get buyers signatures to help me and my client. On yet another transaction you and your charming team at Alliance Title helped my clients avoid foreclosure. My clients and I owe you a debt of gratitude. With guys like you it eases the tensions of the business we are in and that is a wonderful feeling. If only everybody was as considerate as you, life would be a breeze. I am proud to have you on my team and honored to call you friend. (fo)

I want you to know how much your exceptional service is appreciated - You are my partner for life! (ap)

I would just like to take a quick moment to convey my appreciation for the effort and results put forth on a recent transaction of mine. My sellers were facing a possible foreclosure if the deal fell through and while the deal looked to be solid all the way through, the timing of closing was crucial. I received a call from the seller's mortgage company verifying our projected closing date and it was very important to me that we hit that date. I contacted both Jeff Norcup and Jeff Lee to express the urgency of the situation and both of them "rallied around the cause" with a "can-do" attitude and made it happen. I know your staff was instrumental in pulling this together. I do not want it to go unnoticed and it is comforting to me that when faced with a critical situation, I have the luxury of being supported by a professional, positive, and highly competent team such as yours. Obviously, I recognize that this type of emergency response is not the routine and I would never take advantage of the situation but just knowing it can be done when absolutely needed makes my job easier. (rm)

"Your coming here and making that presentation was one of the best things that's happened to me in real estate this year" (om)
Thank you for the presentation today. I have heard only positive comments from the agents about the product and your talk on it. You have a way of bringing it to the agent's level due to your experience. I was impressed by the program and look forward to getting it installed soon... and some of the others raved about it. Thanks again for a good presentation. Hopefully it'll result in more escrows from here. See you soon. (gr)
Thanks Jeff for an exciting and valuable presentation today!
I appreciate your giving of your time and help in creating our success.
Looking forward to doing business with Chicago Title soon!!
You are without a doubt the best, the very very best.
YOURE THE BACK BONE TO THE WHOLE OPERATION :) THERE WOULD BE NO CHICAGO TITLE WITH OUT YOU!!!! (bm)
Jeff you are the Best in the Business :) Thanks for always having the answer to my questions!!!
Thanks for the five star service. Always come through when others don't! (ktpb)
Thanks, Jeff. I hope Chicago knows what an asset you are!
About Chicago Title
Chicago Title is committed to delivering unparalleled customer satisfaction, meeting
customer demands for efficient and timely processing.

Chicago Title has been a recognized leader in the title industry for more than 150 years. Throughout the American real estate landscape, our reputation for integrity, service and title expertise is second to none. We have grown to become one of the largest title companies in the country, with almost 800 locations nationally.